Anti-Inflammatory Ginger Turmeric Drink
Ingredients:
1 tablespoon fresh grated ginger
1/2 tablespoon grated turmeric
8 ounces of water
1 tablespoon honey for B vitamins and anti bacterial
2 tablespoons lemon for immune system, digestion, detoxification, alkalizing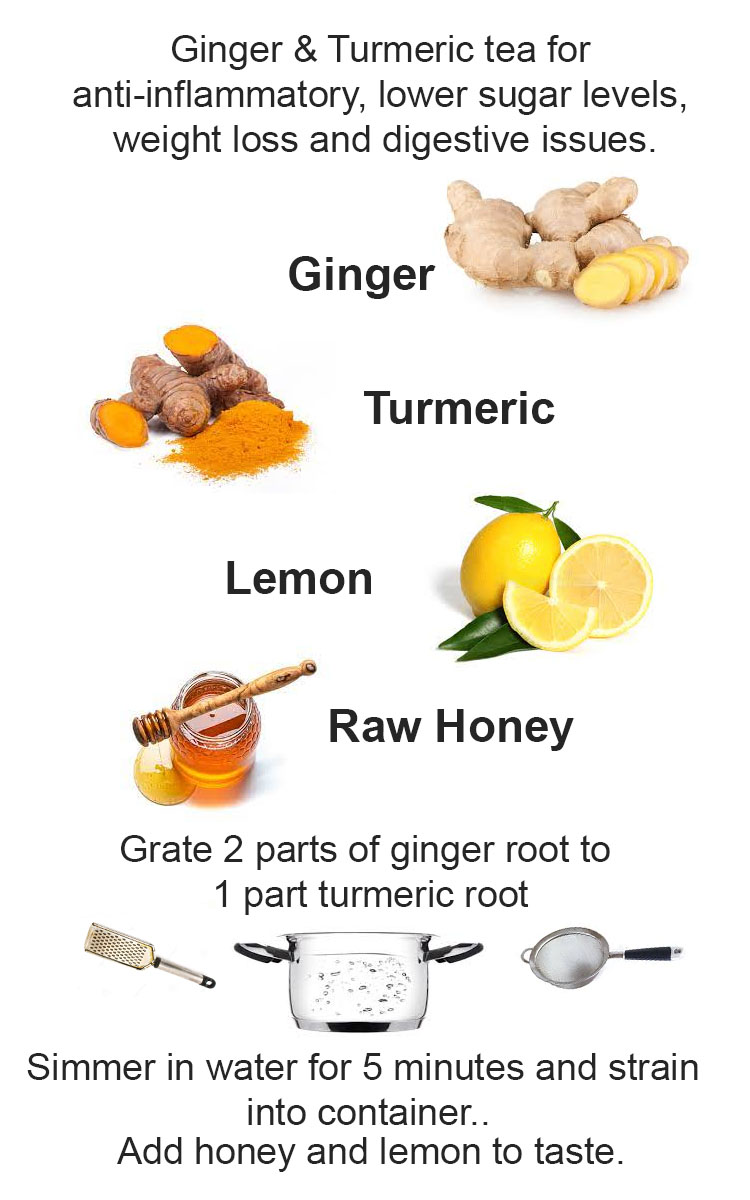 Add about a half tablespoon cinnamon into this tea recipe!
Cinnamon offers various health benefits, including its potential to regulate blood sugar levels, reduce inflammation, improve antioxidant status, enhance heart health by lowering cholesterol and blood pressure, aid in digestion, and provide antimicrobial properties.
Instructions:
In a small saucepan, bring the water to a gentle simmer over low heat.
Add the grated ginger and turmeric to the simmering water.
Allow the mixture to simmer for about 5 minutes to infuse the flavors.
After 5 minutes, remove the saucepan from heat and let the mixture cool slightly.
Strain the drink into a mug or glass to remove the ginger and turmeric pieces.
Optional: Add honey or lemon to taste for added flavor.
Stir well to ensure the honey is dissolved, if using.
Allow the drink to cool down further if necessary and enjoy it warm.